FROM COWS PROUDLY RAISED AND CARED FOR OUT HERE*
*Here means Canadian provinces of BC, AB, SK and MB.
Lucerne* - Obviously Good
Dairy you can depend on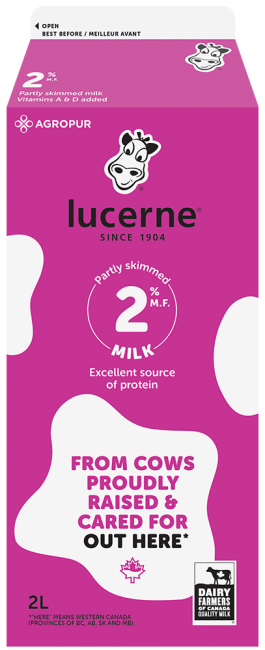 Enjoy in cereal, or however else you normally would. Lucerne's 2 % partly skimmed milk is a refreshing, high quality, rich in calcium and vitamins milk. Taste the freshness of dairy from our Canadian raised cows. Your everyday milk just got better.